Top 10 Fake Black Friday Shopping Websites 2021: Do You Know How to Spot the Red Flags?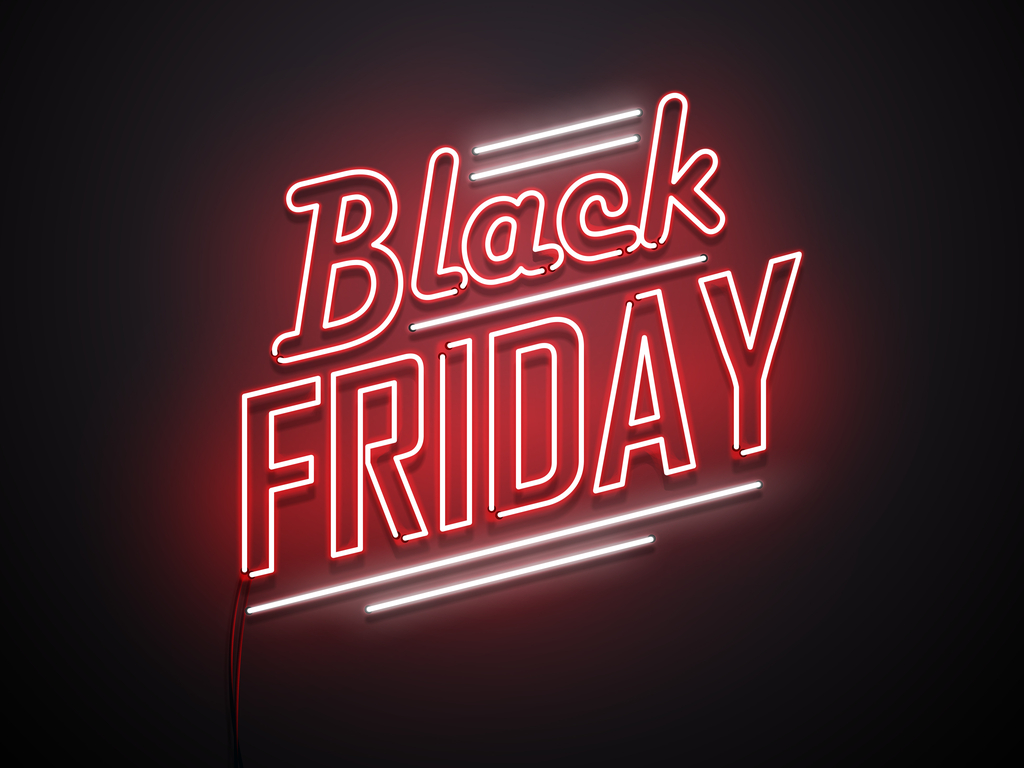 We can't wait to go crazy during the Black Friday sales! But be careful because during this holiday shopping season, scammers have prepared lots of tricky scam websites — aiming to ruin the fun and steal your money (and maybe your identity). Check the top fake shopping websites and see how to protect yourself!

Top Black Friday Fake Shopping Websites

There are already plenty of scam websites featuring fake Black Friday sales along with other bogus holiday shopping campaigns:
#1 topgadgetsdaily[.]com
If you are looking for good deals, you will probably search for "best Black Friday sales". This fake website is a blog, appearing to collect all the best Black Friday sales information, while in fact it hosts lots of fake news and leads readers to other scam websites.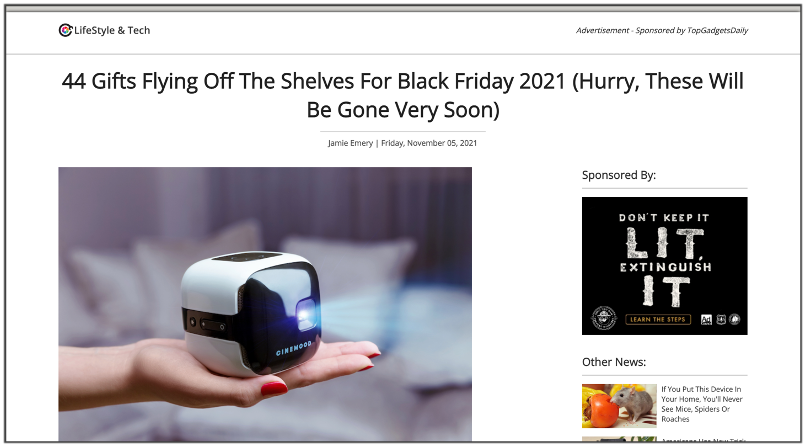 #2 adidas[.]co[.]ma
Who is a fan of Adidas? Well, at least we know these scammers aren't. Take a closer look at the web address — it's NOT legitimate! The official adidas website's URL should be www.adidas[.]com/.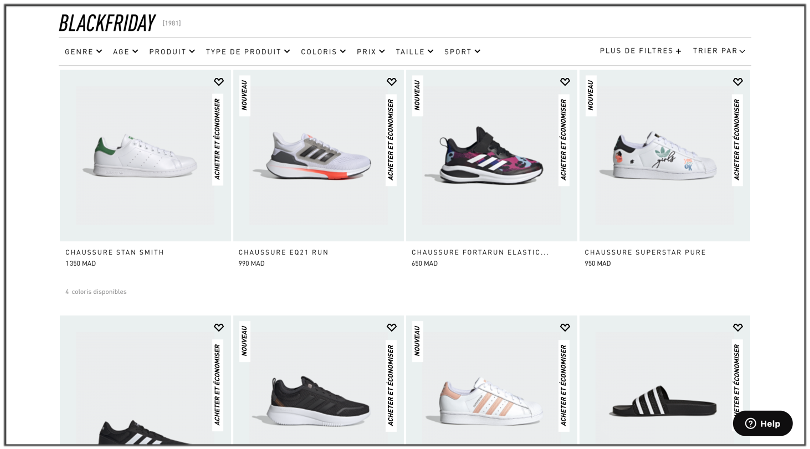 #3 blackfridaygame[.]life
Gamers are also excited about Black Friday sales but be careful when choosing where to buy your game consoles! This fake website features limited time offers with special editions of Switch, PS5, and Xbox.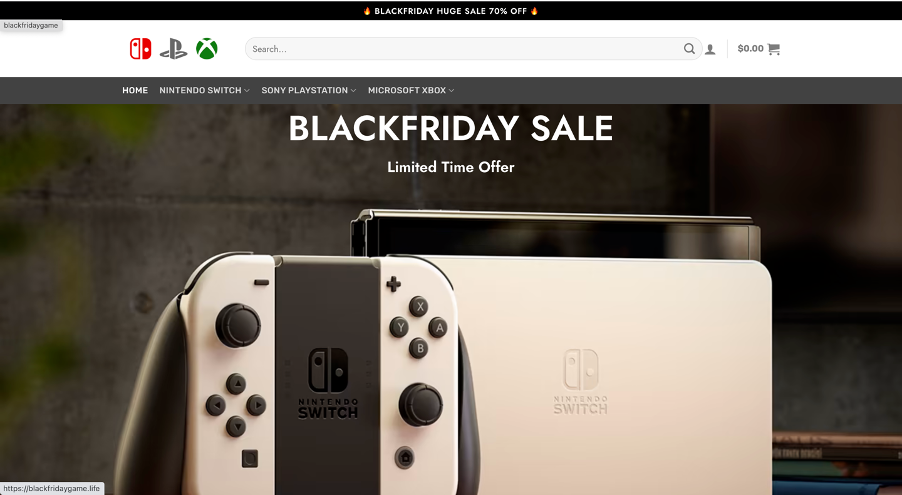 Besides Black Friday promotional campaigns, we also detected some other fake online shopping websites. Have you seen any of them?

This website sells a variety of products, including houseware, baby products, and everyday supplies. The website is quite convincing, but it is related to other scam websites (sharing the same server). Don't fall for it!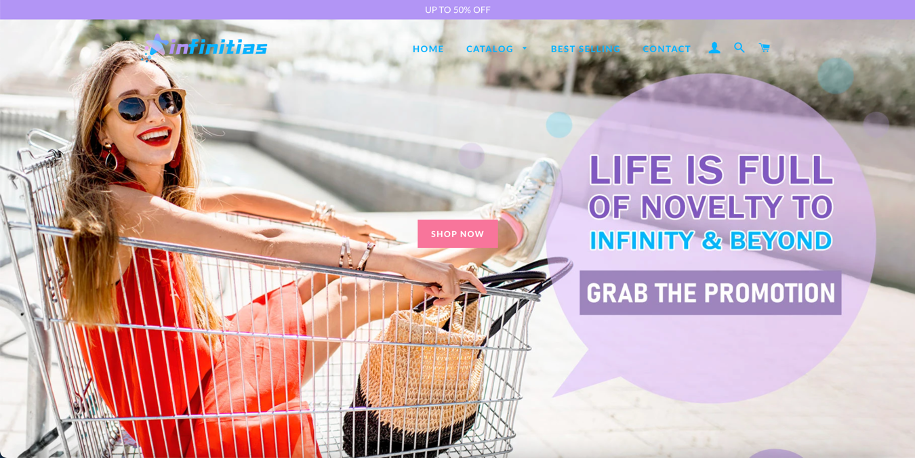 Gantnier, a men's clothing shop, only takes PayPal as their payment method. Also, it has a low trust score according to Scamadviser although it looks quite convincing.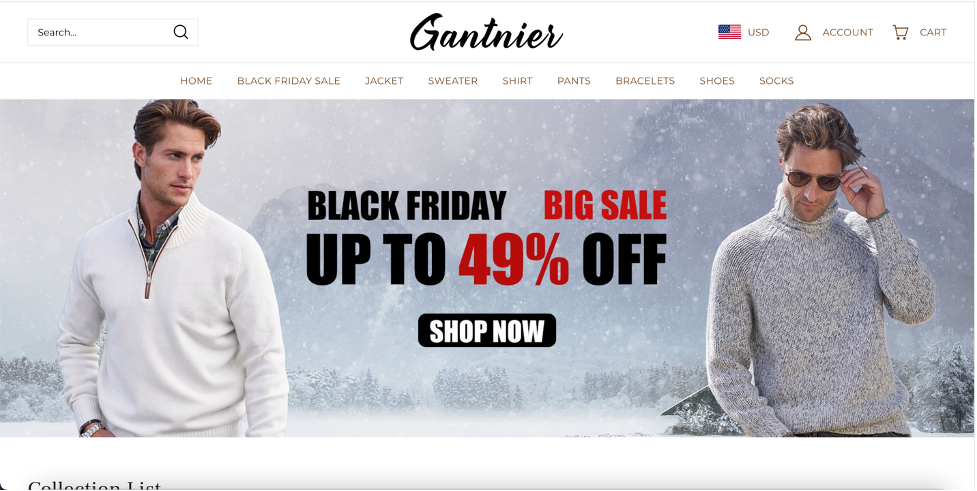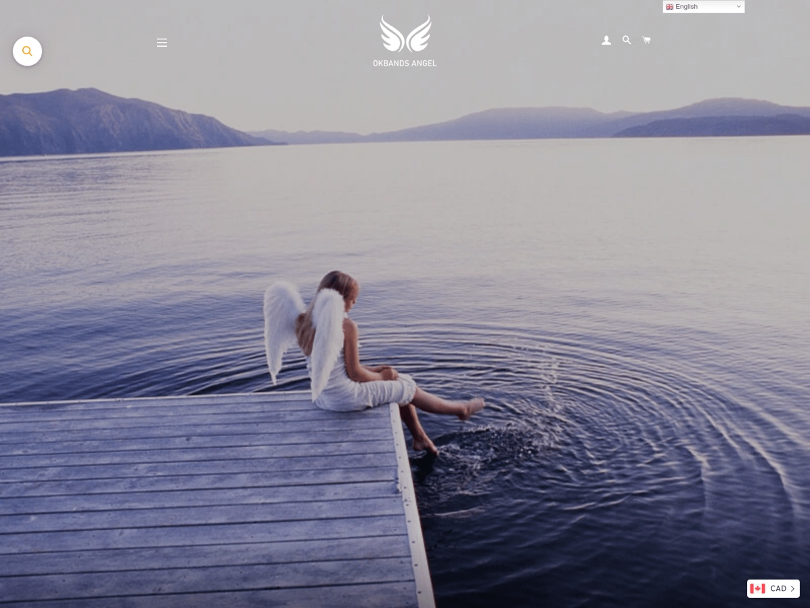 This sandal-selling website is a SCAM.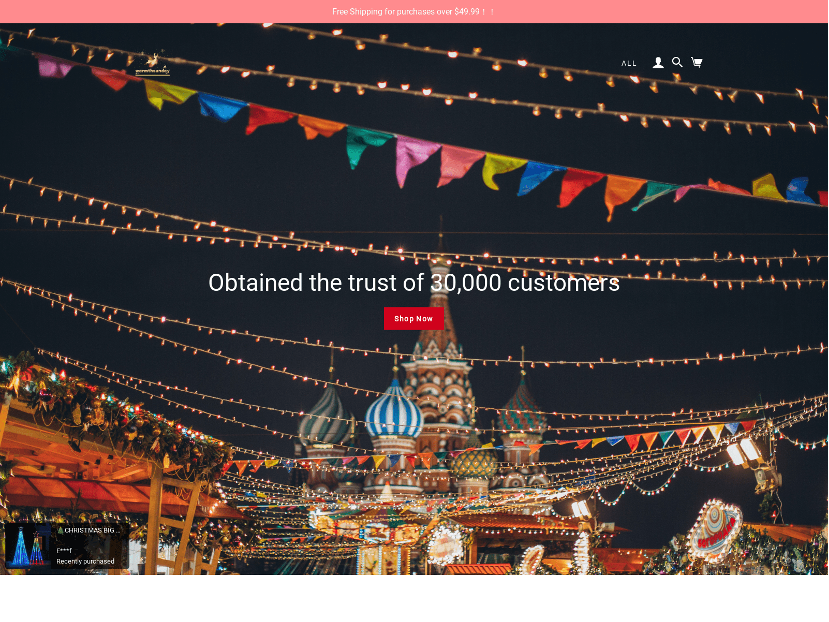 Look at the home picture of this website — a sense of Christmas! It also offers guidance for choosing gifts for different people. However, the website is a scam!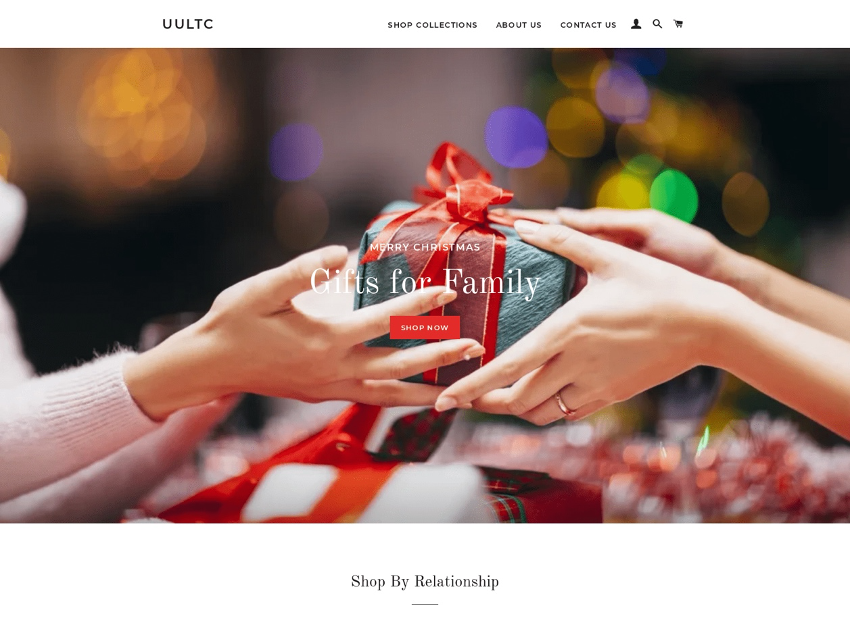 According to their homepage, Tomisausa offers printed t-shirts, hoodies, phone cases, stickers, posters, mugs, and more. The scam website will always display a countdown to pressure you into placing an order. Don't be a victim!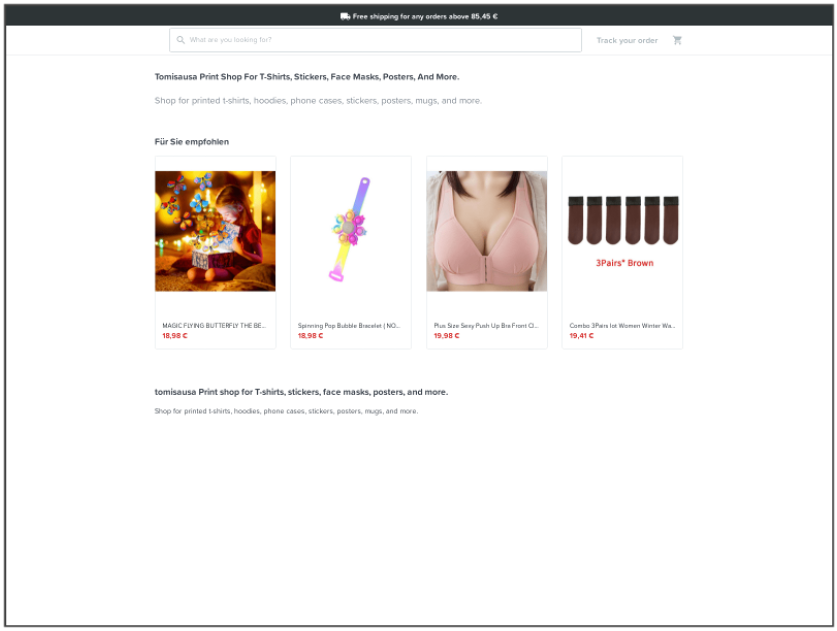 This fake online shop features tops with pets, but its layout is similar to all the scam websites above.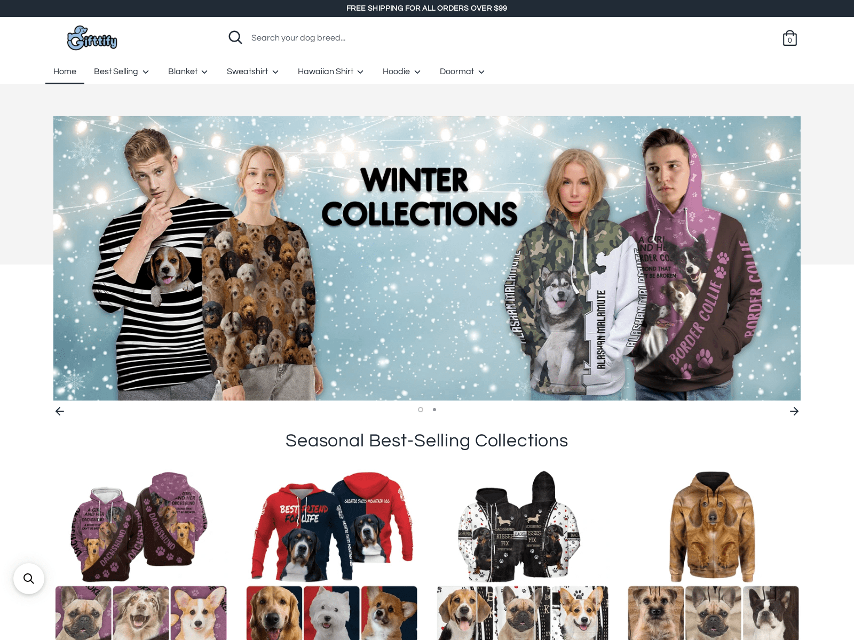 This fake clothing shop is a reoccurring scam. Have you come across this one?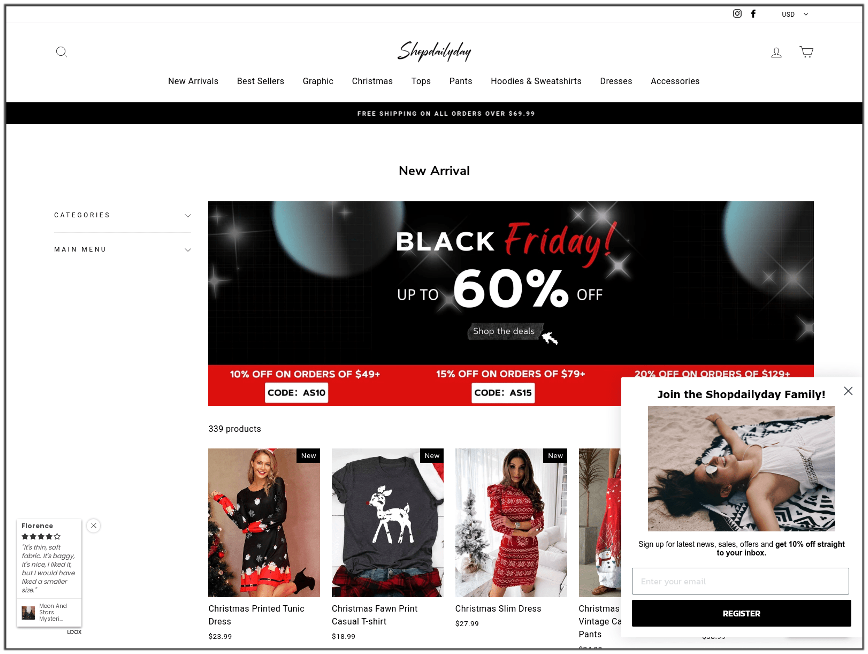 This clothing website is now featuring Christmas and Black Friday sales and looks quite legitimate, but it is a long-existing online shopping scam!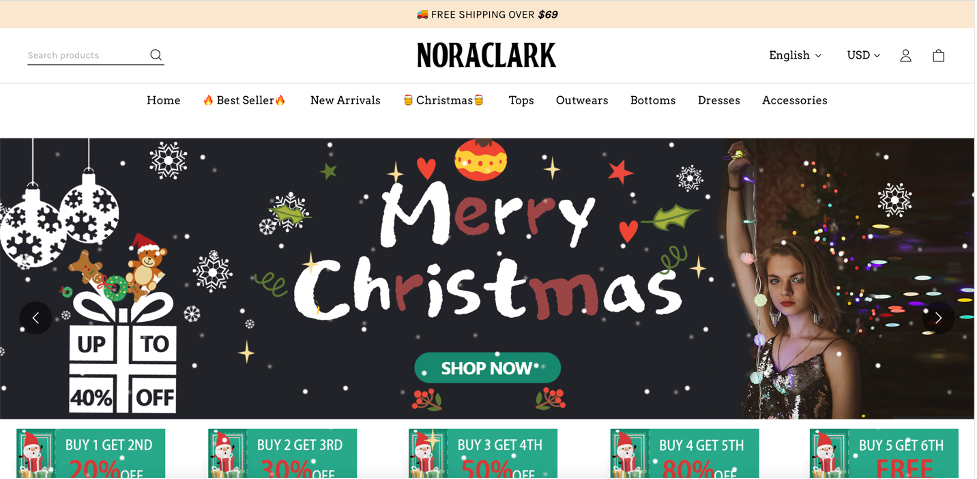 This fake website sells humanlike baby dolls. It only accepts PayPal, and there are random pop-ups appearing all the time. Although there are lots of "comments" below, it's a SCAM!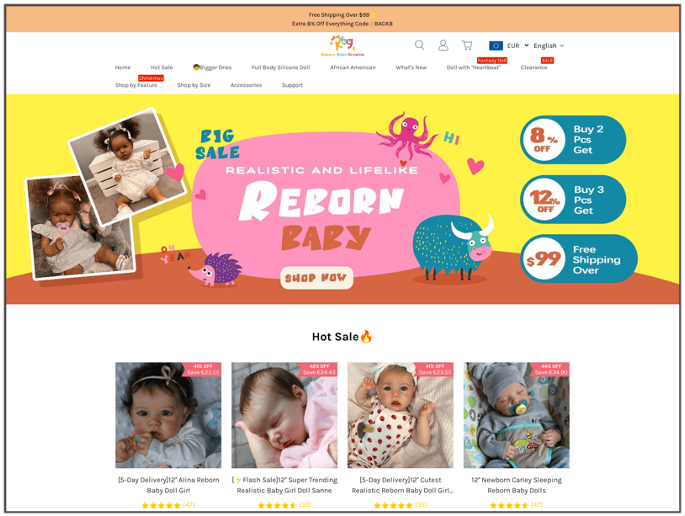 Some Red Flags of a Scam Website
The deals are too-good-to-be-true.
The web address is strange (e.g., consists of random numbers, symbols, and letters).
The site is flooded with lots of irrelevant 5-star customer reviews.
The site only accepts unusual payment methods like wire transfer or cash apps.
The seller requests overly detailed personal information.
There are typos and questionable wording on the pages.
There are no valid contact details on the site (e.g., only @gmail.com email address or online forms to get in touch with the sellers.
Safety Tips
Choose legitimate, famous online shopping websites.
Too-good-to-be-true offers probably are.
Don't click on links in random, unknown promotional ads. Use free tools to check if links are safe first!
Check if links are safe before you click. Go to Scamadviser's homepage and enter the web address/link you want to check:

Or use Trend Micro Check to spot the scams with ease:
1. Send links / screenshots of suspicious content directly to Trend Micro Check on WhatsApp or Messenger for immediate scam detection: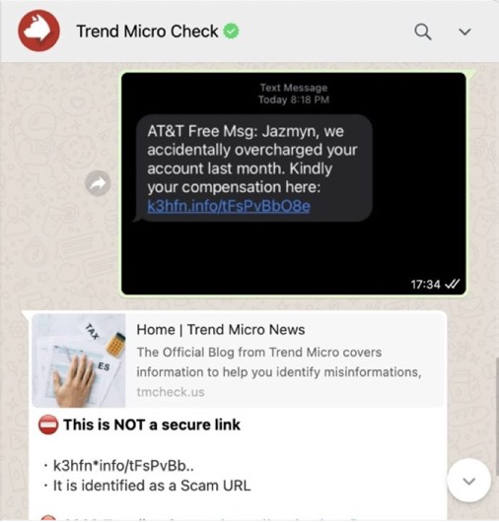 2. Trend Micro Check also provides free bulletproof on-the-go protection against scams as a browser extension- it detects and blocks dangerous websites automatically (available on Google Chrome, Microsoft Edge, and Safari):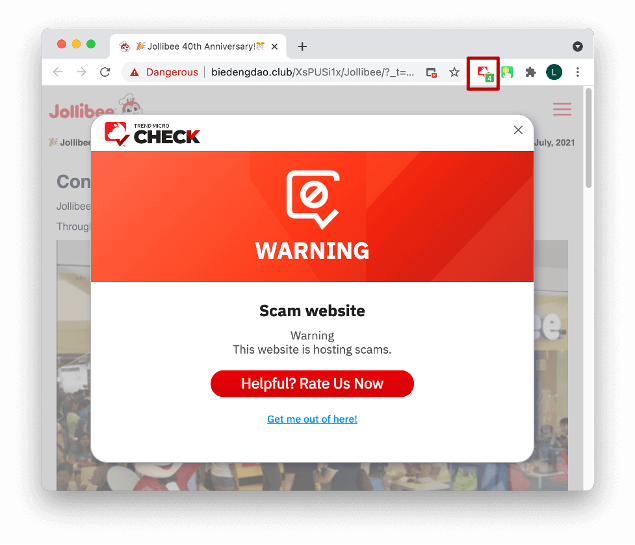 If you have found this article useful, please do SHARE with family and friends and help keep people safe and informed this holiday season.