Best Buy Raffle SCAMS — There Is No Free iPhone 13 or PS5!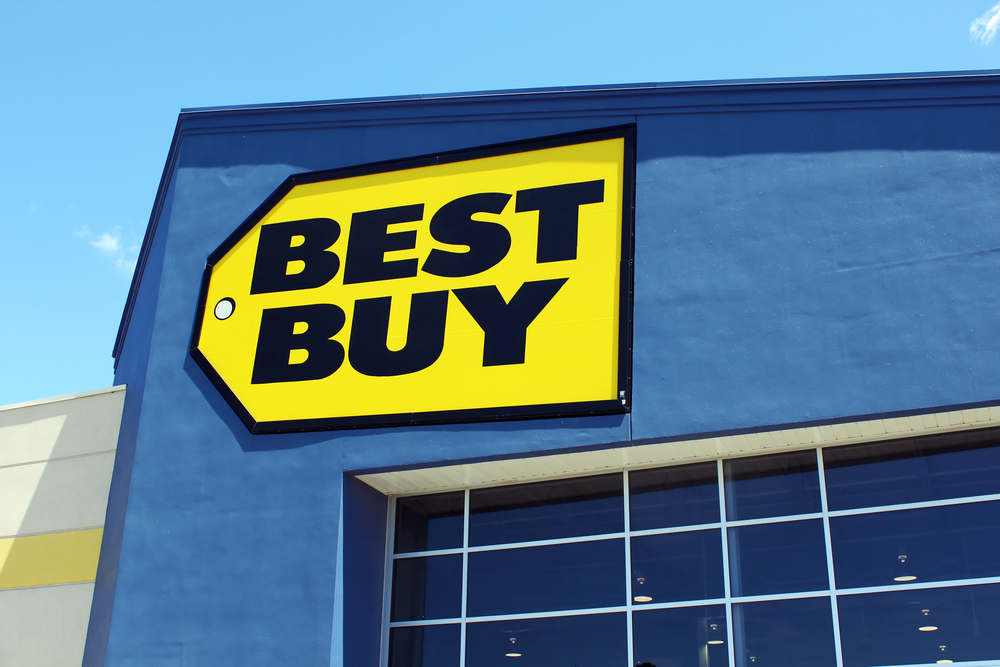 "You W0N! The lPH0NE13 PR0 just came out, and you get a courtesy one here today only…" Ever received a text message like this? Watch out for Best Buy raffle scams!

How Best Buy scams unfold

Recently there have been many fake Best Buy text messages with phishing links circulating. In the messages, the scammers falsely claim you've won an iPhone 13 or a PS5 in a raffle.

They instruct you to claim your prize via the embedded link, which leads to an online survey page: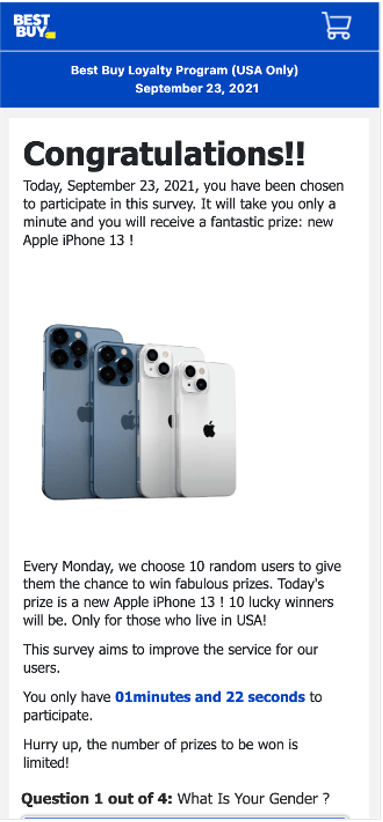 In this example, after you finish the survey, you're told you've won an iPhone 13: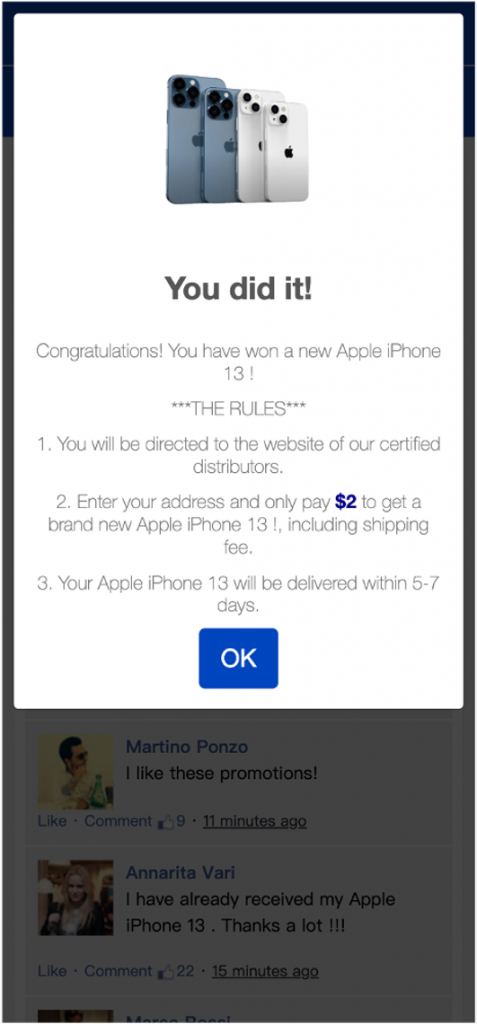 However, you will have to enter personal information before you can schedule the delivery of the prize. You'll need to provide your name, email address, phone number, and probably even your credit card information. Don't do it! Scammers will record everything you enter and use it to steal your money! And of course, you'll never see the iPhone!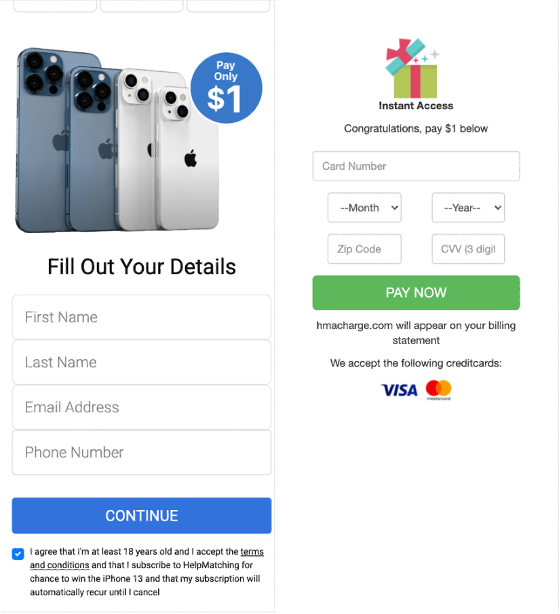 Another Best Buy iPhone scam text message:

Tracy we sent you newly launched iPhone13Pro. Confirm your address <URL>

Sometimes scammers use other expensive gifts like PlayStation 5s to try to lure you in, but the tactics remain the same: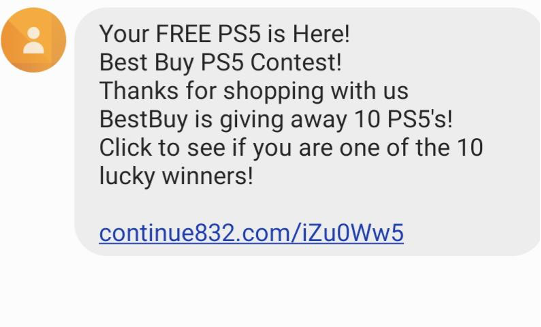 Content:
Your FREE PS5 is Here! Best Buy PS5 Contest! Thanks for shopping with us BestBuy is giving away 10 PS5's! Click to see if you are one of the 10 lucky winners! <URL>

Safety Tips
Always check the sender's phone number.
Delete any texts or emails that say you can claim free gifts or prizes via unknown links.
Check if links are safe before you click. Go to ScamAdviser's homepage and enter the web address/link you want to check:

Alternatively, use Trend Micro Check to spot the scams: (it's super easy!)
1. Send links or screenshots of suspicious content directly to Trend Micro Check on WhatsApp or Messenger for immediate scam detection.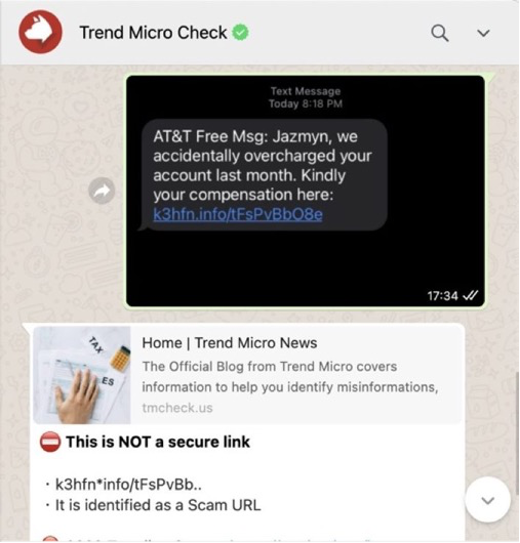 2. Trend Micro Check also provides free bulletproof on-the-go protection against scams as a browser extension — detecting and blocking dangerous websites automatically. It's available on Google Chrome, Microsoft Edge, and Safari.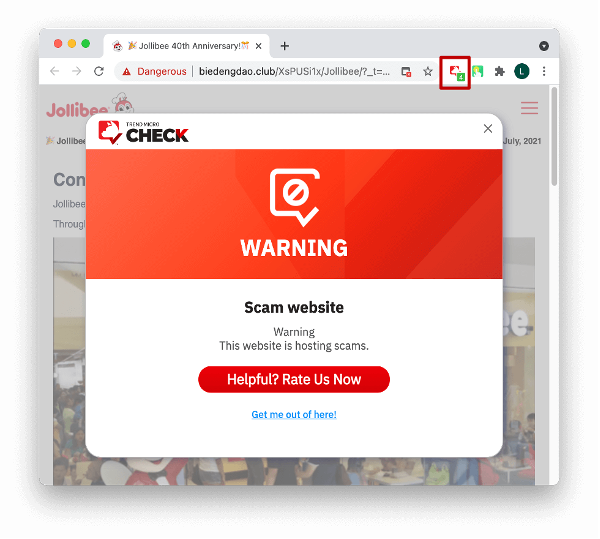 If you've found this article useful or interesting, please do SHARE it to help protect your friends and family!