Warning: Amazon 27th Anniversary Celebration Messages are SCAMS!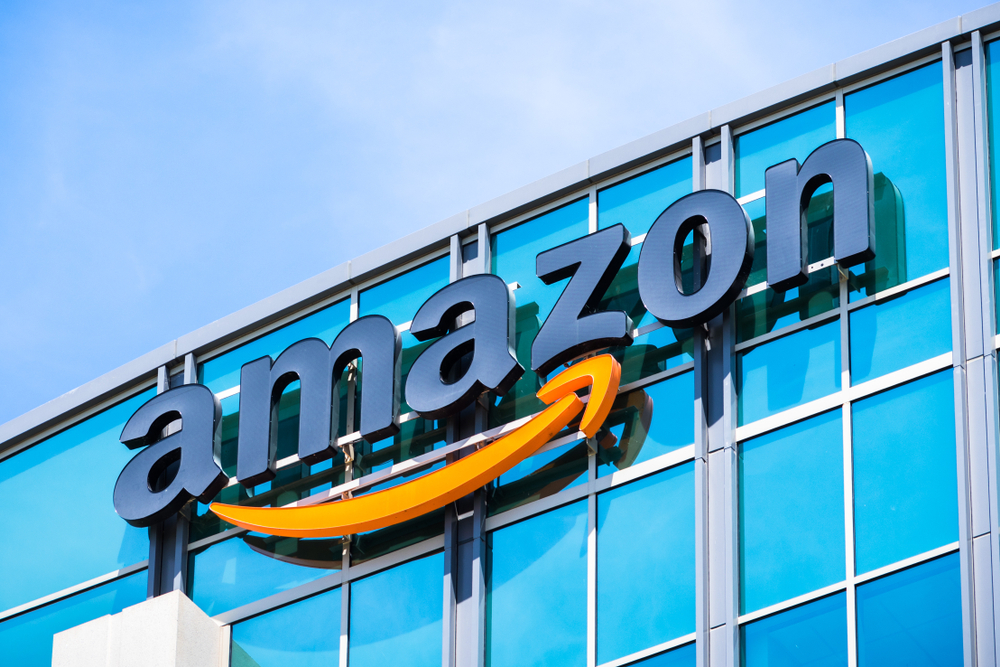 Have you received Amazon messages that have link of 27th anniversary celebration via Facebook Messenger? Be careful, DON'T click on anything. It's a SCAM!

Scammers always love to pose as big brands and companies, trying to exploit you with bogus anniversary campaigns. They first gain access to the account of one of your Messenger contacts and then send you links that lead to fake Amazon anniversary giveaway pages.

Once you click on the link from Amazon messages, you will have your Facebook log-in credentials exposed and your account hacked. Then, oblivious, you will proceed to spam all your contacts with the same deceptive link, causing even more people to get scammed.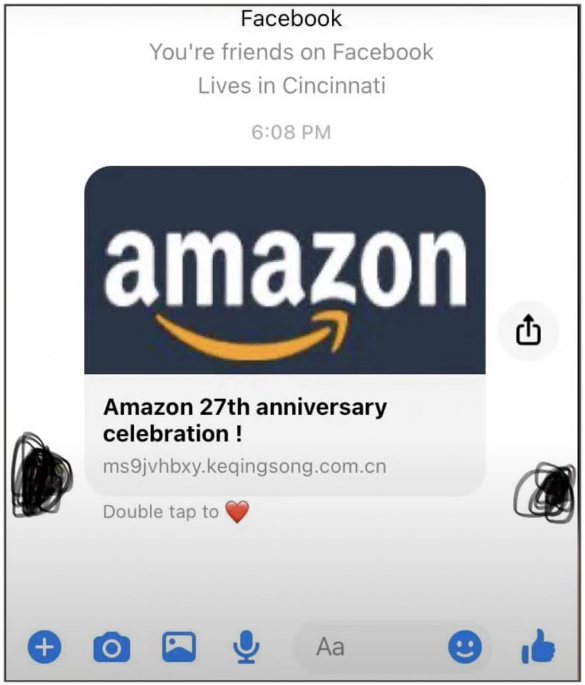 There was a similar scam earlier this year — scammers claimed Amazon was giving everyone a gift in celebration of their 30th anniversary. The tactics were the same.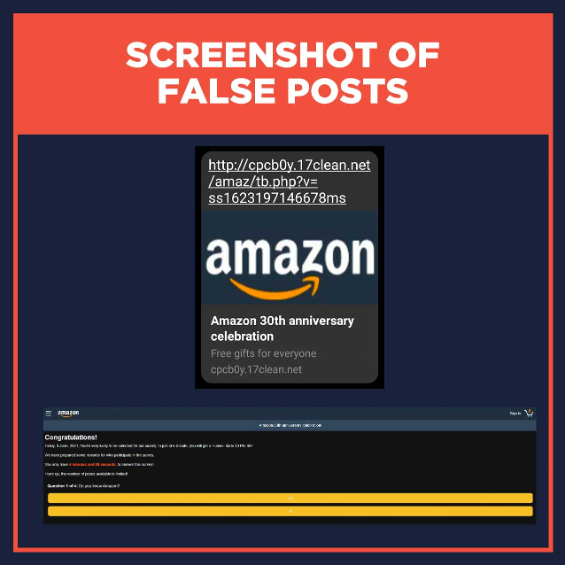 Safety Tips
Go to Amazon's official website for legitimate promotional campaign information.
Don't click on links or attachments. Use free tools to check if links are safe first.
Check if links are safe before you click. Go the ScamAdviser homepage and enter the web address/link you want to check:

Alternatively, try using Trend Micro Check to spot the scams with ease:
1. Send links or screenshots of suspicious content directly to Trend Micro Check on WhatsApp or Messenger for immediate scam detection.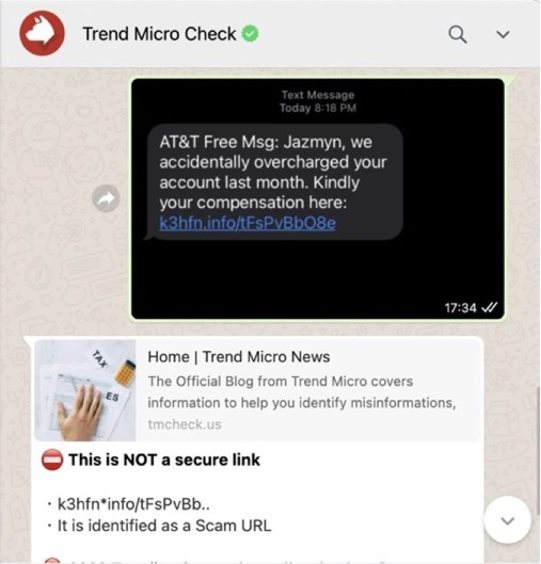 2. Trend Micro Check also provides free bulletproof on-the-go protection against scams as a browser extension — detecting and blocking dangerous websites automatically (available on Google Chrome, Microsoft Edge, and Safari).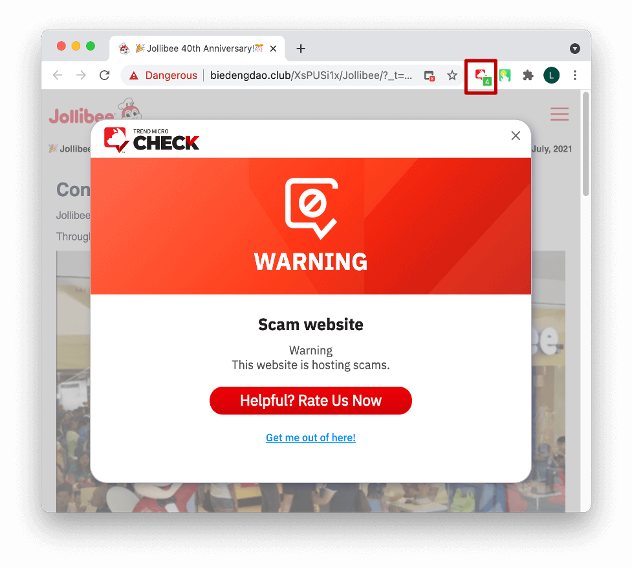 If you've found this article useful and/or interesting, please do SHARE and help protect your family and friends!